CASCAIS' NEW GASTRONOMIC LAB
The new gastro-bar has come to Cascais and brings the perfect chemistry between signature cocktails and an explosion of palates that will offer a unique experience.
Sheraton Cascais Resort has launched Kimya, a brand new gastro-bar set to be the hottest spot for drinks in Cascais. Inspired by the Persian word for chemistry, Kimya offers an immersive experience that blends gastronomy with the art of mixology – all set within a stylish, contemporary space.
Diners can enjoy a unique experimental menu of small dishes, each expertly created to perfectly pair, or 'react' with specific signature cocktails, such as salmon ceviche, tuna tataki and avocado cheesecake. Two experimental tasting menus have been created to allow guests to experience the concept in its entirety with distinct cocktail-dish pairings as designed by the kitchen team.
Reminiscent of a scientist's lab, Kimya's eight inspired cocktails are fashioned with imaginative flair and creative inspiration, with many using local ingredients such as Portuguese olive oil. Twists on the classics, such as a chemically-inspired 'E=MC2' spicy margarita served with a puff of smoke sit alongside innovative creations such as the 'DIY' cocktail where guests can create their own bespoke cocktail.
With cocktails served in beakers, light bites in petri-dishes and mixologists in lab coats paying homage to the theme, Kimya is the perfect place to enjoy pre-dinner drinks, light fare in the evening or a sumptuous nightcap in the beautiful setting of Sheraton Cascais Resort.
Discover Kimya: http://kimya.pt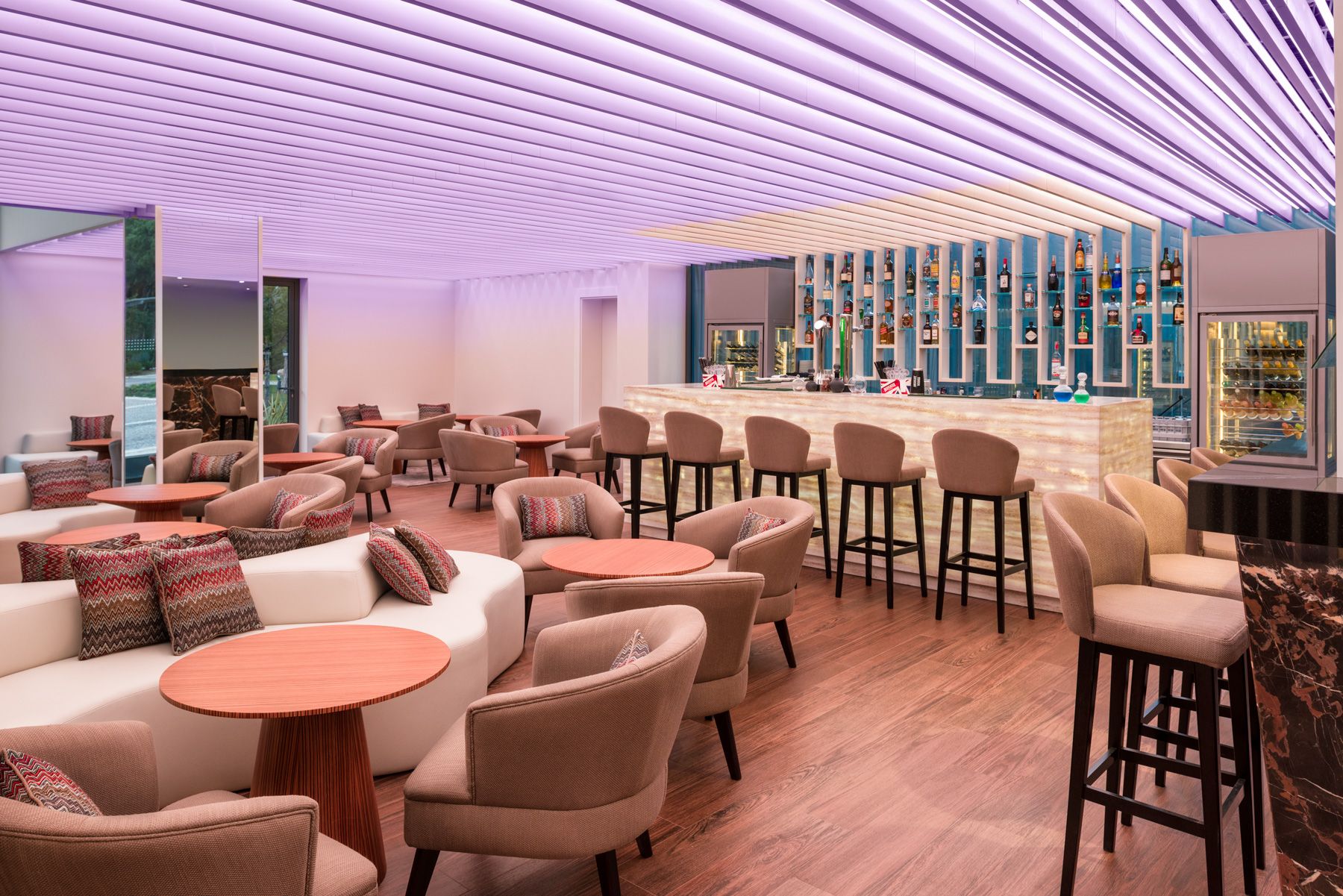 Business Hours
Schedule: June and September – from 06:00 PM to 01:00 AM – kitchen closes at 11:00 PM;
July and August – from 06:00 PM to 02:00 AM – kitchen closes at 11:00 PM;
October until May – from 6:00 PM to midnight – kitchen closes at 11:00 PM.